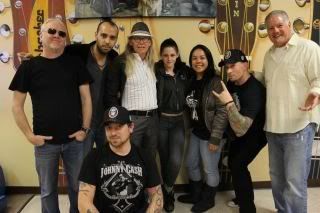 Kristen and her dad, John at Norman's Rare Guitars.
According to
Taryn Ryder of Celebuzz
Stewart
emerged Wednesday, December 21st,
at Norman's Rare Guitar Shop in Tarzana, CA where she happily posed for a picture with the staff.
We're told Kristen, in skinny jeans, a hoodie, and still rocking her Snow White was "very sweet and friendly" while shopping yesterday and looked at "a few" guitars.
GossipCop
Kristen Stewart knows exactly what Robert Pattinson wants for Christmas. The actress hit up her boyfriend's favorite guitar store, Norman's Rare Guitars, on Tuesday with her dad John Stewart. Stewart and her father graciously posed for photos with the staff before browsing the store's guitar selection.
A store employee tells Gossip Cop exclusively that she made a purchase.
Pattinson is a regular at the store, and has bought guitars there in the past.
Old Pix of Rob at Norman's Rare Guitars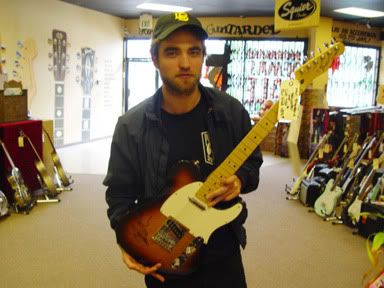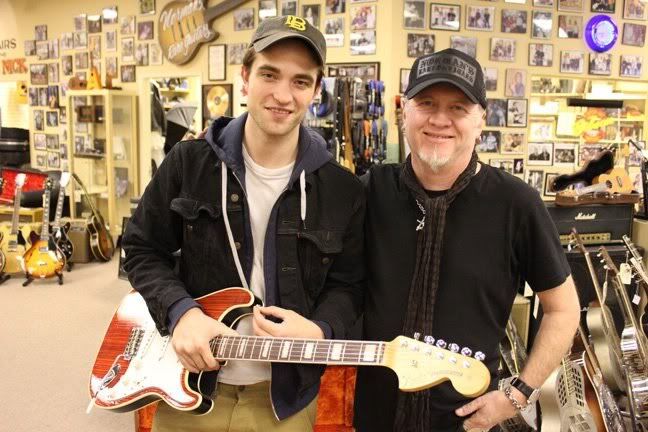 via
Norman's Rare Guitar